Tommy's new book, Ó Am go hAm – From Time to Time: Tutor, Text and Tunes by Tommy Peoples, is now for sale direct from Tommy, signed by himself. You can buy it by clicking on the PayPal button below (you don't need to have a PayPal account, just a debit or credit card).
The excerpts below give a little flavour of the book, along with sound clips of Tommy playing some of the tunes in the book.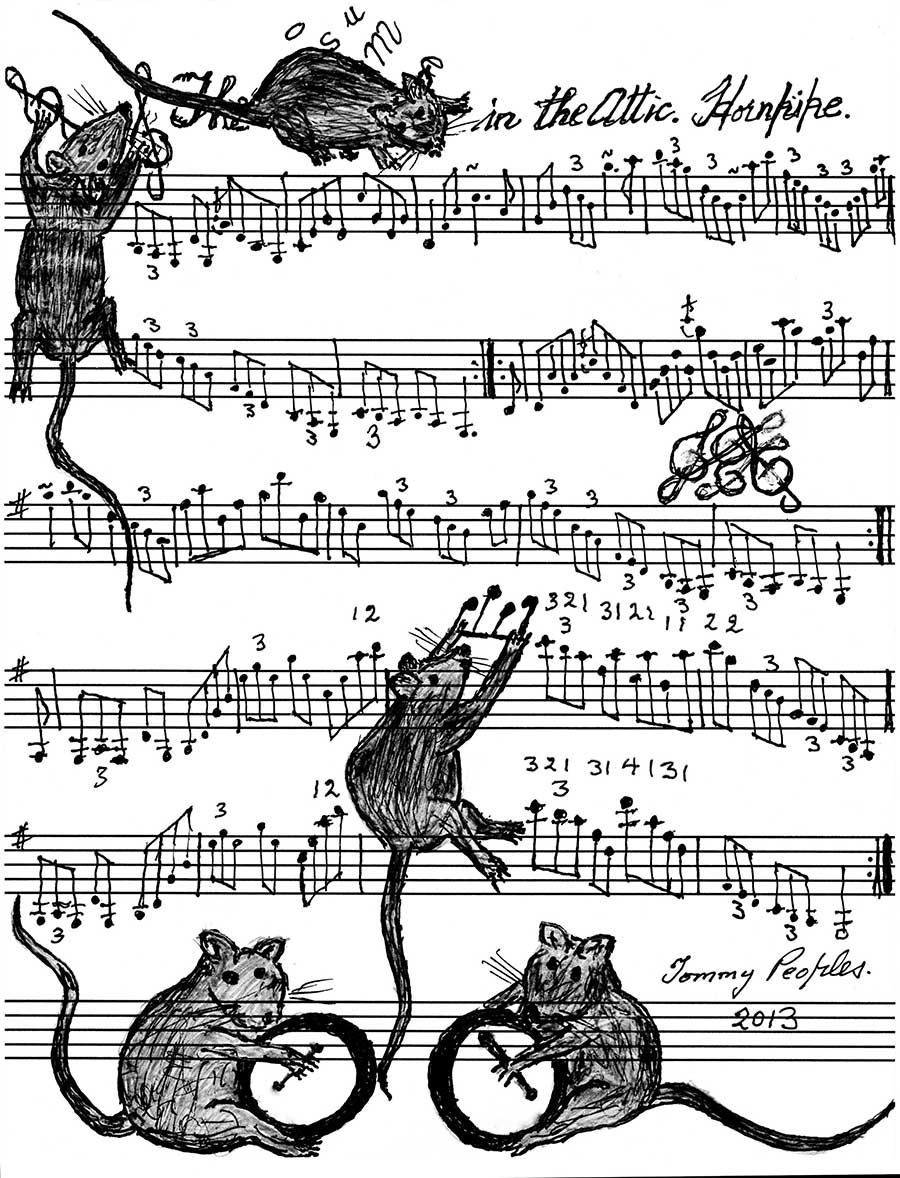 This tune cane be heard on Tommy's album "The Quiet Glen" which can be found on the Music page.
 
---
The book is now available directly from Tommy, who will personally sign each copy. The price is inclusive of postage. If more than one copy is ordered, please indicate by email to Tommy at tommypeoples@eircom.net the name of the person you would like each book signed to. The book can be purchased using PayPal below and choosing the proper postal destination. If you would prefer to pay by cheque, you can write to Tommy at:
Kinny Cally,
St. Johnston,
County Donegal,
Ireland.
Please be sure to make cheques payable to Tommy Peoples, and include your full postal address and email address.
Cost of the book plus postage:
Ireland/Northern Ireland – €53.50
Britain – €57
Europe – €57
U.S.A. & Rest of World – €63